Besides Naoshima, Teshima, or Inujima island art sites', there are other significant artist/architect museums within a reach of one day trip from Uno Slope House. Note: some of these museums requires reservations for viewing well in advance. Make sure you contact them and plan ahead!

Isamu Noguchi Garden Museum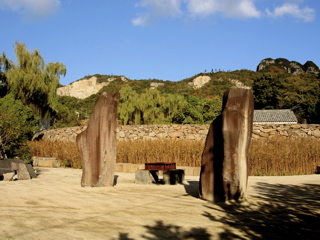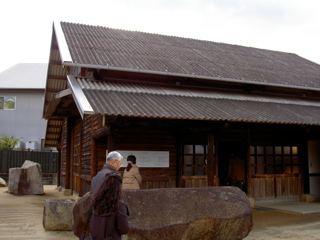 His famous Energy Void and over 150 stone art works (incl. unfinished), his studio, old Japanese house he lived in, garden etc.
You must makea reservation by email.




George Nakashima Memorial Gallery (Japanese site)
Founded in 2008. No English website yet, but you can see pictures. Not far from Isamu Noguchi Museum which makes it perfect for a one-day cycling trip to visit both. Open for non-reserved viewing on weekdays.

Below you can find the direction from Uno Port.

Uno - Takamatsu ferry = about 1 hour (once in half an hour, 24 hours!)
To Isamu Noguchi Museum = 20 min - 30 min (about 20 min by taxi around 2500 yen)
From I.Noguchi Museum to G. Nakashima Gallery = 10 min

You could use JR and local trains to get there. It would take much more time however...



Genichiro Inokuma Museum

The museum was designed by the architect Yoshio Taniguchi, also known for the new MoMA building in New York.
If you have a JR pass, cost nothing to get there. Open for public viewing.