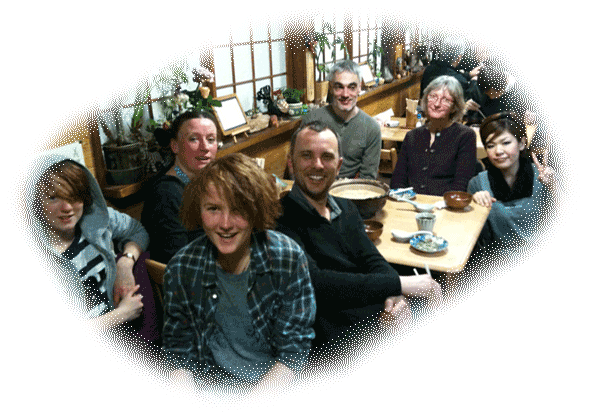 "Thank you for being such a welcoming host. Really relaxing and comfortable, excellent pancake breakfasts + coffee..." (Cleo), "Thank you Max for your hospitality, knowledge and enthusiasm..." (Matthew), "The pancakes were the best! The bikes were really fun.... We hope we can come again in the future." (Mila & Rhian) - An artist family from England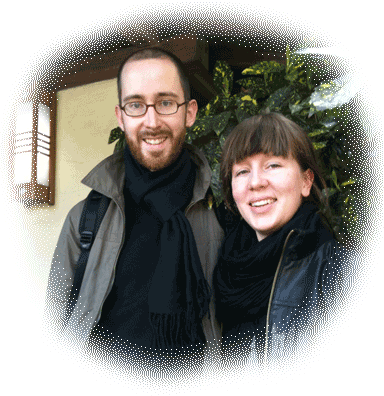 "

An amazing and memorable trip! Thank you for being such a warm and wonderful host! The pancakes were delicious to
o! " -
Paul and David from South Africa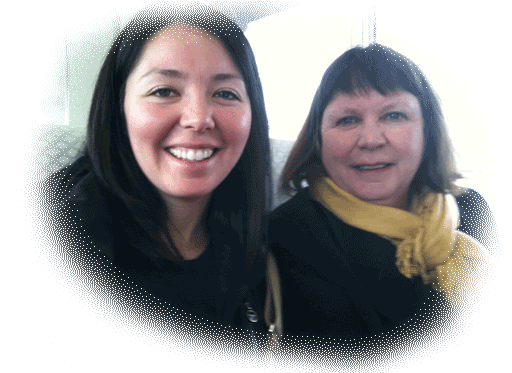 "We had a wonderful time in your house and Naoshima is more than great! Thank you a lot." - Anouk from Switzerland

"Thanks a million for a memorable stay! We slept really well and enjoyed the breakfast and the company....Let's talk more Japanese film the next time we meet..." - Fredrik and Helena from Finland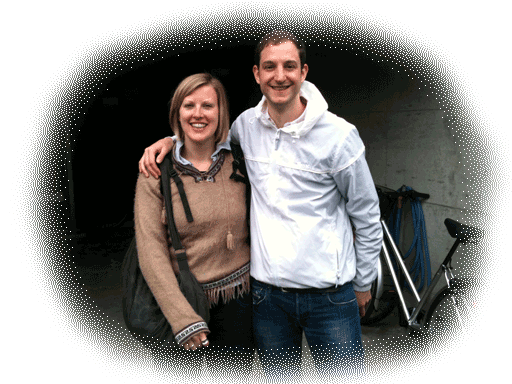 Uno Slope House guests'
arty activities
"Thank you for your hospitality - and all the in's and out's of Japanese culture you told us about. We enjoyed our stay - ((even
though you were not on Naoshima Island we mistakenly expected!))" - Margarita from Holland

"It was so nice to stay at your place! Thank you so much for your hospitality and for the great dinner. We enjoyed your company a lot!" - Anne and Mireille from Geneva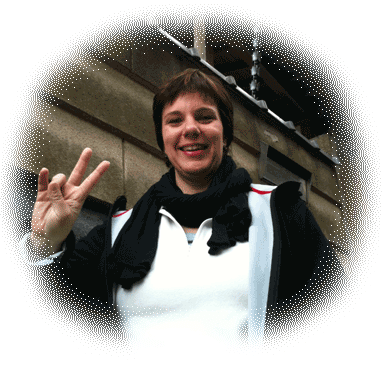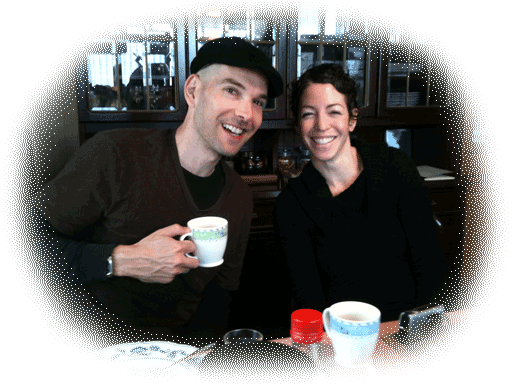 "It was really great to stay in your home and we appreciate mostly your availability and hospitality. Thank you for all." - Andre from Switzerland

"Thank you so much for everything. Even though you didn't have Gorilla coffee we had an excellent time!..." - Julie and Brody from Los Angels

"Thanks so much for a wonderful stay! Max, you are a very caring and gracious host. Looking forward to sharing this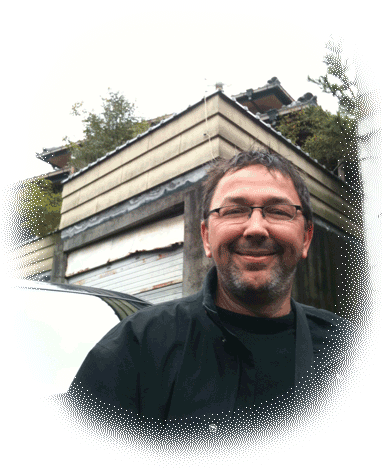 experience with our friends and family and sending people your way. Thanks again!" - Siri from Chicago

"Thank you Max for a wonderful stay. Cycling around Naoshima was a highlight of our entire trip. Thank you for welcoming us into your home."
- Julia and Marc from UK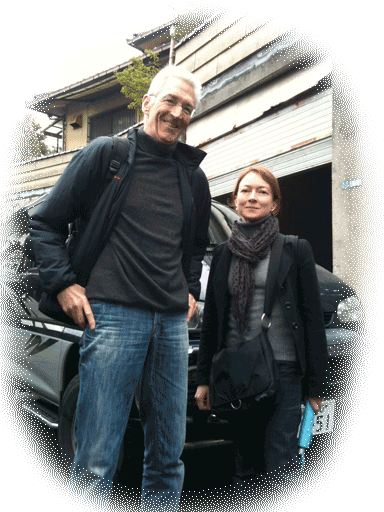 "Max, you are a wonderful host! Thanks for making our stay so enjoyable. I can't praise Uno Slope House more! Great place." - Kim-Chi, USA, Oklahoma City

"What a lovely stay we had here!! Thank you very much Max." - Wannie from New York

"Thank you for the nice pancakes! Warm and welcoming place. You gave us nice trips and good conversation times!" - JS, Montreal, Canada
"Thanks for being such a great host! I really enjoyed meeting you and getting to see a little bit of Uno. Mainly it was great to just sit in the kitchen and talk."
- Michael from San Francisco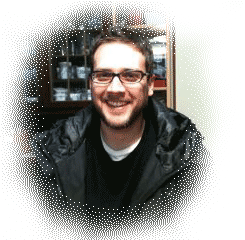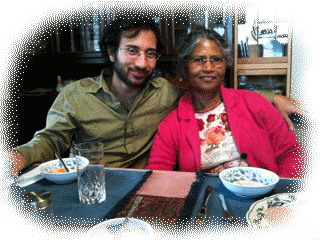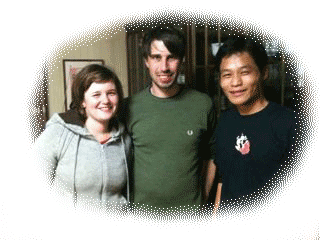 "Thanks for all you did to make my stay very special. You have been a wonderful Host and I will cherish the memories of Uno and Naoshima and of course you." - Indrani from Switzerland

"Thanks for your wonderful hospitality. You helped make what will definitely be one of the highlights of our holiday." - Reece from Melbolon, Australia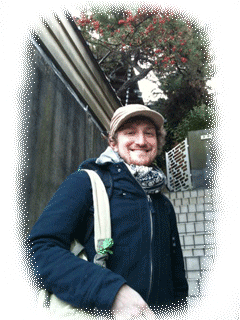 "Uno slope house is great, both the accommodation and its host, Max, have a very relaxing and welcoming atmosphere. Feels like staying over a friend's place, with a homemade dinner and beer at the end. It's the perfect accommodation if you were visiting Naoshima or other nearby areas." - a recommendation by Jack from Sydney, Australia

"Thank you so much for making our stay in Uno so lovely. It will be a great memory to have!" Robin from Paris

"Thanks for your too kind hospitality! " - Marjet from Holland

"Thanks for the warm house and good conversation, and maybe i'll see you again soon:)" - Jonah from Boston

"I just wanted to drop you a line to say thank you for your hospitality while we were in Uno. We really enjoyed staying at your house, we felt very welcomed and comfortable there. I'll never forget your views and garden, they are so special." - Jeffery from Vancouver, Canada


Uno Slope House guests' arty activities